Fezzari once again shows its ingenuity with its new line of hybrid bikes. Read on to know whether the Speedster R1 is the right bike for you.
Specs:
Frame: Fezzari H2 Premium Aluminum, heat-treated, light-weight frameCrank: Shimano Altus, 42/32/22, available in S, M, L, XL sizes (see full specs for default measurements)
Saddle:  Fezzari SPXR fully adjustable, microfiber, ergonomically designed, hollow Cr-Mo rails, square taper, extra padding
Handlebars: Fezzari 6061 alloy, 590-630 mm, blast black, 30mm rise
Brakes: Tektro RX1 V-Brakes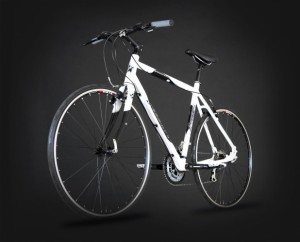 Strengths:
Lightweight
Mountain bike-style geometry for extra comfort
Sturdy Frame
Good value
24-Speed Gear Option
What Else To Know:
Available in white or blue colors
Save money on shipping. Fezzari ships free to your U.S. mission
They have a 23-point custom setup, so you'll get the optimum fit
Lifetime Limited Warranty on the Frame
Save money on sales tax (Tax applies to Utah purchases only)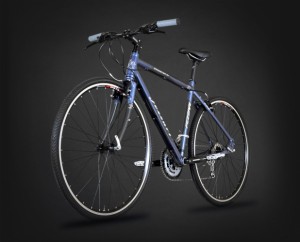 Weaknesses:
Riders accustomed to road bikes may find it a little heavier.
Conclusion:
This bike is great if you expect little off-road trails in your mission. Being a hybrid bike, the Speedster R1 can handle light to moderate terrains and though not built for speed like pure road bikes are, it has a lightweight frame making it suitable for every day ride.
Where to Buy at a Discount?
Buy Speedster R1 direct from its manufacturer for a discounted price plus avail of a 23-point custom set up when you buy from them.
See the rest of our Fezzari reviews.