Fezzari showcases its attention to detail with the FXE, a fixed gear bicycle with lots of features in store for riders hooked on fixies.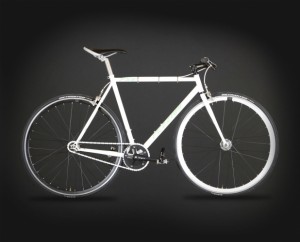 Specs:
Frame: Fezzari FC1 Chromoly Steel frame, horizontal drop-outs, double water bottle bosses
Crank: Sugino Messenger, 170mm
Saddle: Fezzari Ultra XR fully adjustable, microfiber, ergonomically designed, hollow Cr-Mo rails, with embossed logo
Handlebars: Fezzari alloy, 590-630mm, 30mm rise, customized through 23-Point Custom Setup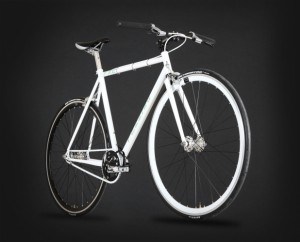 Strengths:
Ultra lightweight, the way fixed gear bikes should be
Good price for a fixed gear
Minimalistic design
Great handle
23-point custom bike fitting (all done via online measurements)
What Else To Know:
Save Money On Shipping. Fezzari Ships Free to Your U.S. Mission
They have a 23-point custom setup, so you'll get the optimum fit
Lifetime Limited Warranty on the Frame
Save Money On Sales Tax (Tax Applies to Utah Purchases Only)
Less Maintenance
Weaknesses:
The FXE per se is a good bike and sold at a very competitive price, but if you're assigned in areas with little paved road, you're better off with hard tail or a hybrid bike.
Conclusion:
First of all, the FXE is a single speed fixed gear bicycle. Fixed gear feels different and requires some time in getting used to it. If you are into fixed gear then the FXE is a great choice.  The minimalistic design, the components, and the price make it an awesome fixed gear bike. Your maintenance costs are also likely to be much, much lower.
Where to Buy at a Discount?
Get FXE at a discounted price when you buy it direct from the manufacturer . Fezzari currently offers free shipping and $0 sales tax (Utah excluded) to stretch your dollar even more.
See the rest of our Fezzari reviews.