Fezzari is famous for their custom setup that helps customers get the perfect fit.  Read on the Kings Peak review to find out if this is the mountain bike for you.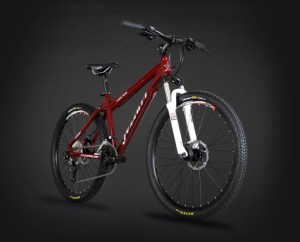 Specs:
Frame: Fezzari Racing Design H4A frame, 100mm travel, replaceable derailleur hanger, water bottle bosses
Crank: Truvativ Isoflow Power Spline
Saddle: WTB Speed V Comp with high padding
Handlebars: Fezzari XC mid-rise bar, 30mm rise, 31.8mm diameter 640-670mm width, shot-peened anodized 6061 alloy, black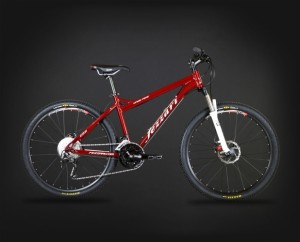 Strengths:
One of the best priced bikes out there (in relationship to quality)
Lighweight
High quality frame
Stylish
23-point custom bike fitting (all done via online measurements)
What Else To Know:
Save Money On Shipping. Fezzari Ships Free to Your U.S. Mission
They have a 23-point custom setup, so you'll get the optimum fit
Lifetime Limited Warranty on the Frame
Save Money On Sales Tax (Tax Applies to Utah Purchases Only)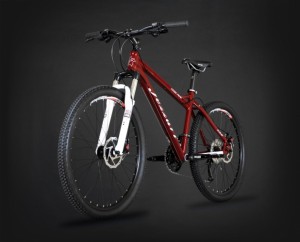 Weaknesses:
Hard to find one, but if you ride on very demanding terrain, you may need a bike with better components than that of the Kings Peak. But then again, in terms of the price-quality relationship, the Kings Peak is a steal.
Conclusion:
The Kings Peak, with its components, is exceptional in terms of pricing. Great for both paved and off road use and perfect for long mission rides with its comfortable saddle.
Highly recommended.
Where to Buy at a Discount?
Get your Kings Peak direct from the manufacturer at a discounted price. They're currently offering free shipping and $0 sales tax (Utah excluded) to even save you more money..
See the rest of our Fezzari reviews.